If you would like further information on the services or products we supply then please contact us.
Fresh Hot Water Modules FAQs
What is a fresh hot water module and what does it do?
It is a heat exchanger and comes in variable sizes. The most common ones are 35 litre, 150 litre and 225 litre. The size will depend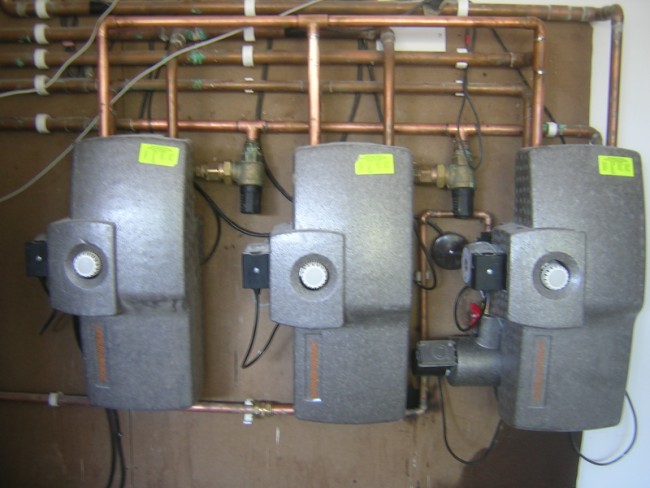 on temperatures you require and the flow rate, examplea 35 litre, at 47° will give you a flow rate of approx 22 litres per minute. You can have maximum of three fresh hot water modules in a domestic property, but they do not work all at the same time, only when there is demand from the taps so they are always saving energy. They deliver hygienic fresh hot water as there is no stored water, just like a combi boiler. They can also be fitted with a second return pump (i.e. circulation pump) giving you instant hot water within 3 seconds. Ideally the larger modules are best used in apartment blocks, hotels and schools, and they can also be used as a two pipe system with apartment block stations as a district heating system. They are also sold in different shapes and sizes, some are wall mounted and some are designed to fix onto a tank.